Title
Preview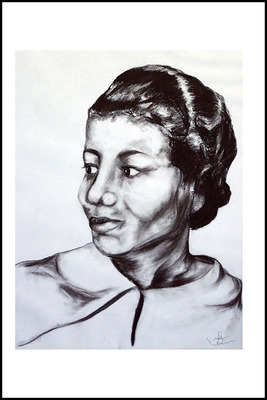 Description
Myrtle Smith Livingston became a physical education instructor in 1928 at Lincoln University, and while at Lincoln she established several formal athletic programs for female students. Livingston's contributions made it possible for females to engage in principal sports for the first time. Livingston was also very active as a dancer and formed the first chapter of the Orchesis Group in 1936; the first chapter to be formed at a black college. The group gave both indoor and outdoor performances in tap and interpretive dance. In addition to these activities, she taught first aid to Jefferson City citizens during World War II and wrote several plays during this time period.
Livingston's most famous play, For Unborn Children, was published in the July 1926 issue of The Crisis magazine after winning 3rd prize in a literary competition. The play, which is about miscegenation and lynching, reflects the historical movements that helped shape her generation. Since then, scholars of black drama have recognized the play's value and have ensured its availability by including it in anthropologies.
Livingston died in Hawaii, only one and a half years into her retirement. There is a park named in her honor on Lincoln University's campus that remains open today. Livingston's life reflected the movements of her time and her dedication to community centered art.
Keywords
Drawings, Women, Lincoln University (Mo.)
COinS