Preview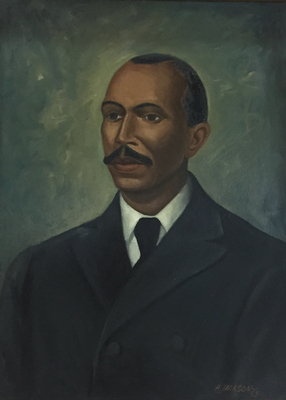 Description
1st & 6th President
In Office: 1880-1898,
1922-1923

Inman E. Page was the first individual named "president" at Lincoln University of Missouri.
He was born a slave, bought his and his family's freedom, graduated from Brown University in Washington and was nominated there as Class Orator.
During his tenure he brought in many new instructors, built several campus buildings, was president of the Negro Teacher's Association, worked with the state government for meaningful funding of the institute and was popular with the press because he was well spoken. In 1889, the Board tried to oust him, to put in a new person, but the move was so highly controversial that the candidate withdrew from the process. While Inman was president, in 1891, Lincoln University became a Land-Grant Institution under the Morrill Land-Grant Fund and the first Memorial Hall was built. He also began instituting college-level courses, which faced some serious opposition, but inevitably led to Lincoln Institute becoming Lincoln University.
Reference
Marshall, A. P. (1966). Soldiers' Dream: A Centennial History of Lincoln University of Missouri. Lincoln University: Jefferson City, MO.
Keywords
President, Lincoln University (Mo.)
COinS