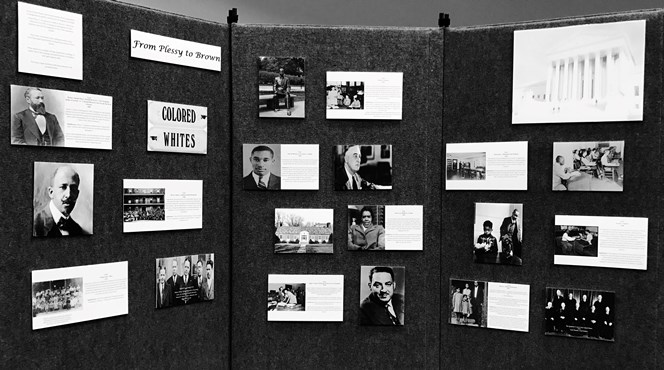 Preview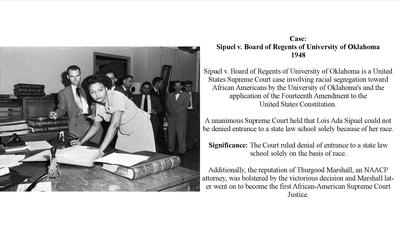 Description
Sipuel v. Board of Regents of University of Oklahoma is a United States Supreme Court case involving racial segregation toward African Americans by the University of Oklahoma's and the application of the Fourteenth Amendment to the United States Constitution.
A unanimous Supreme Court held that Lois Ada Sipuel could not be denied entrance to a state law school solely because of her race.
Significance: The Court ruled denial of entrance to a state law school solely on the basis of race.
Additionally, the reputation of Thurgood Marshall, an NAACP attorney, was bolstered by the victorious decision and Marshall later went on to become the first African –American Supreme Court Justice.