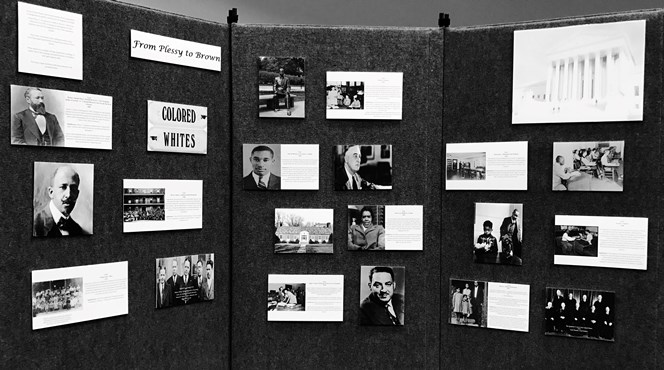 Section 6: Timeline of Significant Cases from the "Separate But Equal" Policy
In the United States, the transformation from segregation to integration in public schools did not happen overnight.From Plessy v Ferguson in 1896 to Brown v Board of Education in 1954, a change in perception of race relations was slowly making its way to the education system. Over time, minorities were making headway into receiving equal opportunity to attend the school of their choice. What started as a trickle of hope turned into a deluge of reality due to the courage and perseverance of students and legal experts alike. The major legal decisions affecting education are presented here.
Printing is not supported at the primary Gallery Thumbnail page. Please first navigate to a specific Image before printing.